News:
"Home, Sweet, Elusive Home,"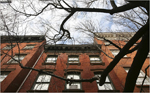 in The New York Times.
"Lost In New Orleans," in the Tenth Anniversary Southern Music Issue of the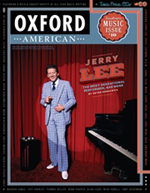 Oxford American.
A few words from "George Being George," the oral biography of George Plimpton, read on NPR's All Things Considered. An earlier two cents on the same topic.
Open City #26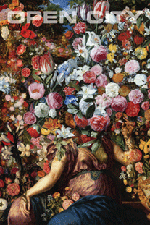 "The Deciders: Ted Solotaroff, Rust Hills, and the mysterious motives of fiction editors," in Slate.com
A new introduction to D.H. Lawrence's "Women in Love"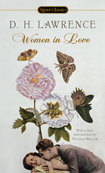 ESPN'S True Hoop, Henry Abbot's thoughtful basketball blog, has reprinted, with nice commentary, two basketball related essays from "How To Be a Man," "The Tryout," and "Scenes From a Playground."
A contribution to "Dirty Words: A Literary Encyclopedia of Sex"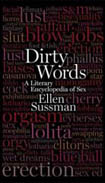 NYU Summer Writer's Conference,
"Route 60: A Tour of New Mexico and Arizona,"



Travel and Leisure Magazine, April 2008.
"Shock and Awww," a review of Rudolf' Delson's "Maynard and Jennica," in the New York Times.
"Summer in the City," A column for The New York Times : "Negotiations", "Pursuits" and, "The Stuff of Life"
-"Swiss Tryst: One couple takes to Switzerland's magic mountains with Thomas Mann's novel in hand," in Travel and Leisure Magazine, July 2007.
-"The Peculiar Pleasure of Earplugs," in Slate.com
-"Lost, In Translation," in The New York Times.
-Esquire's Napkins
-Spring Readings 2007:
The University of Arizona Prose Series is pleased to announce a reading with Thomas Beller, Thursday, March 29th, 2007.
The University of Virginia, Thursday, April 19th, 2007.
-"The End of Innocence: Jackie Earle Haley Steps Out Of The Shadows," in Film Comment.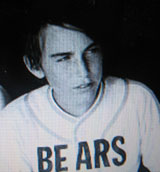 An examination of the actor's unlikely trajectory which began with two seminal coimg of age movies, The Bad News Bears (all three!) and Breaking Away, (written by Open City author Steve Tesich) and resumes, after a hiatus of over two decades, with his Oscar nominated performance in Little Children.

- 2007 brings two new essays in two new anthologies:

"Odd Numbers," in "Only Child,"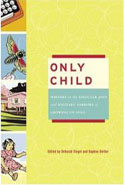 an anthology with excellent contributions from Kathryn Harrison and John Hodgeman, among many others.
-"The Kinks at the Garden, 1981," in "The Show I'll Never Forget: 50 Writers Relive Their Most Memorable Concertgoing Experience."

-"That Night at the Garden," an essay about a Kinks concert in 1981, shoplifting, police violence, and some other things, in The New York Times City Section, front page, November 26th, 2006. Adopted from a longer essay (see above.)
-The Debris of the Visible, a review of "In The Shadow of Angkor: Contemporary Writing from Cambodia," in the Cambodia Daily.
-"Birth of a Salesman," an essay about Egg-Creams, street vending, and high school set in 1982, in Gourmet magazine's August summer reading supplement. The author read an excerpt on Public Radio International's "The Splendid Table," here. (You need Real Player). For the extremely curious, a podcast interview about the writing of the essay set at Gem Spa, while sipping a vanilla Egg-Cream, on Gourmet's website, here.

-Robert Birnbaum interviews Thomas Beller here.
-A review of Edmund White's "My Lives," in the Voice, here.
-"Foreign Exchange," a review of two new story collections in the New York Times, here.
-On May 22nd, 2006, PEN America presented the PEN/Robert Bingham Award for best first book of fiction in 2005 to "We're in Trouble," by Chrisopher Coake. The judges this year are Victoria Redel, Heidi Julavits, and Thomas Beller.
How To Be a Man:
Scenes From a Protracted Boyhood
Amazon, Barnes and Noble, Booksense, W.W. Norton.
"Smart, funny, interesting..."
--Jonathan Yardley in The Washington Post
"Beller can write his butt off."
--Donnell Alexander in The San Francisco Chronicle
"A supremely enjoyable collection of essays written in clear, often very funny prose."
--Adrienne Day, in Time Out New York
"Not since I first read Joseph Mitchell have I felt so vividly and beautifully transported to the streets of New York. Thomas Beller is a chronicler of his own life but also of the life of the city, and there's a quality of unbridled curiosity to his work which make his essays shimmer with comedy and insight and exuberance. I absolutely loved this book."
--Jonathan Ames, author of Wake Up, Sir!
"The best sections of his book . . . call to mind Raymond Carver in their clarity of language and subdued emotion. A fine collection of essays that will resonate with many."
--Publishers Weekly
"Elegant descriptions and sophisticated insights that evince the hipness you expect from a lifelong New Yorker and a sweetness and intimacy you might not."
--Carole Goldberg in The Hartford Courant
"An enjoyably mature read."
--Gilbert Cruz, Entertainment Weekly
" Beller's smooth prose and insightful analyses will appeal to fans of good writing everywhere."
--Audrey Snowden, Library Journal
"Doesn't show how to be a man so much as a mensch."
--Jacob Heilbrunn, New York Times Book Review
"These quite marvelous and darkly hilarious personal essays derive their power from a shameless honesty, often about the most shameful moments, which suddenly reveal a luminous upside in the author's comic retelling. Together they give us a privileged view of how curiously attenuated and winding, for many a young American male, is the long march to maturity."
--Phillip Lopate, author of Getting Personal, and Waterfront
"Each meticulous sentence is a crooked finger that lures the reader deeper into his darkly funny world."
--Lauren Gilchrist, Columbia Spectator
Editors' Choice: New York Times Book Review, Amazon.com
Table of Contents
Manhattan Ate My Car (read)
The Costume Party
Mother Goes to Hollywood (read)
Chemistry Set
The Drummer
The Birthday Suit
Portrait Of The Bagel As AYoung Man
The Problem with T-Shirts
A Biker in the City
Turtles In New York
The Breakup
The Tryout
Addicted To Love
The Last Days of Shakespeare & Company (read)
Scenes From a Playground
A Bike Messenger in the City
Strip Club
A Car Is Not A Castle
Walking The Dog
The Floating Armoire